Zombie Prayer


When I'm gone and six foot deep I pray the the lord my soul to keep - But should I come back from the dead - Somebody shoot me in the head



Bob's Rules of Zombie Combat

There is always a way, and it usually doesn't work.


The zombies invariably attacks on one of two occasions:
1. When you're ready for them.
2. When you're not ready for them.


Teamwork is essential; it gives the zombies someone else to chase.


Don't attract zombies. It irritates the people around you.


The only thing more accurate than incoming enemy fire is incoming friendly fire.


When in doubt, empty the magazine.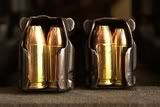 Suppressive fires ...won't.

Friendly fire ...isn't.


When you have secured an area, don't forget to tell the zombies.






If it's stupid but works, it isn't stupid.


If the roaming bands of armed men are in range so are you


Once you take the attack to the zombies, it is way to late to wonder if this was a good idea.


Flashlight, lighters, and matches don't just illuminate the surrounding ares, they illuminate you too.


Walking point = zombie bait



Certainly there is no hunting like the hunting of man and those who have hunted armed men long enough and liked it, never really care for anything else thereafter.
Ernest Hemingway


Task Force Amazon