3 months of gardening, several nights of being sore from pullin' weeds, a hundred mosquito bites and a few water bills later, *drum roll* and I have 2 squash and a handful o' green beans. Seems like a lot of hard work for very little but it's rewarding in its own way. lol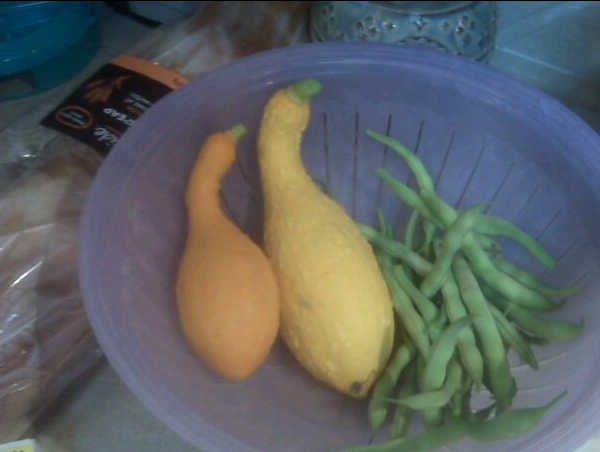 Wicked Gardening Tip o' the Day:
To kill ants and not screw up your plants, mix a small amount of dish detergent and water in a spray bottle, apply directly to plants or on ant mound.